The employment of game education graduates in Finland
For years, the talent shortage has been one of the challenges hindering the growth of the Finnish Game Industry. Neogames Finland ry., the umbrella organisation of the Finnish games industry has identified two keyways to tackle this hurdle: the immigration of skilled industry specialist and rising new industry talent through formal education.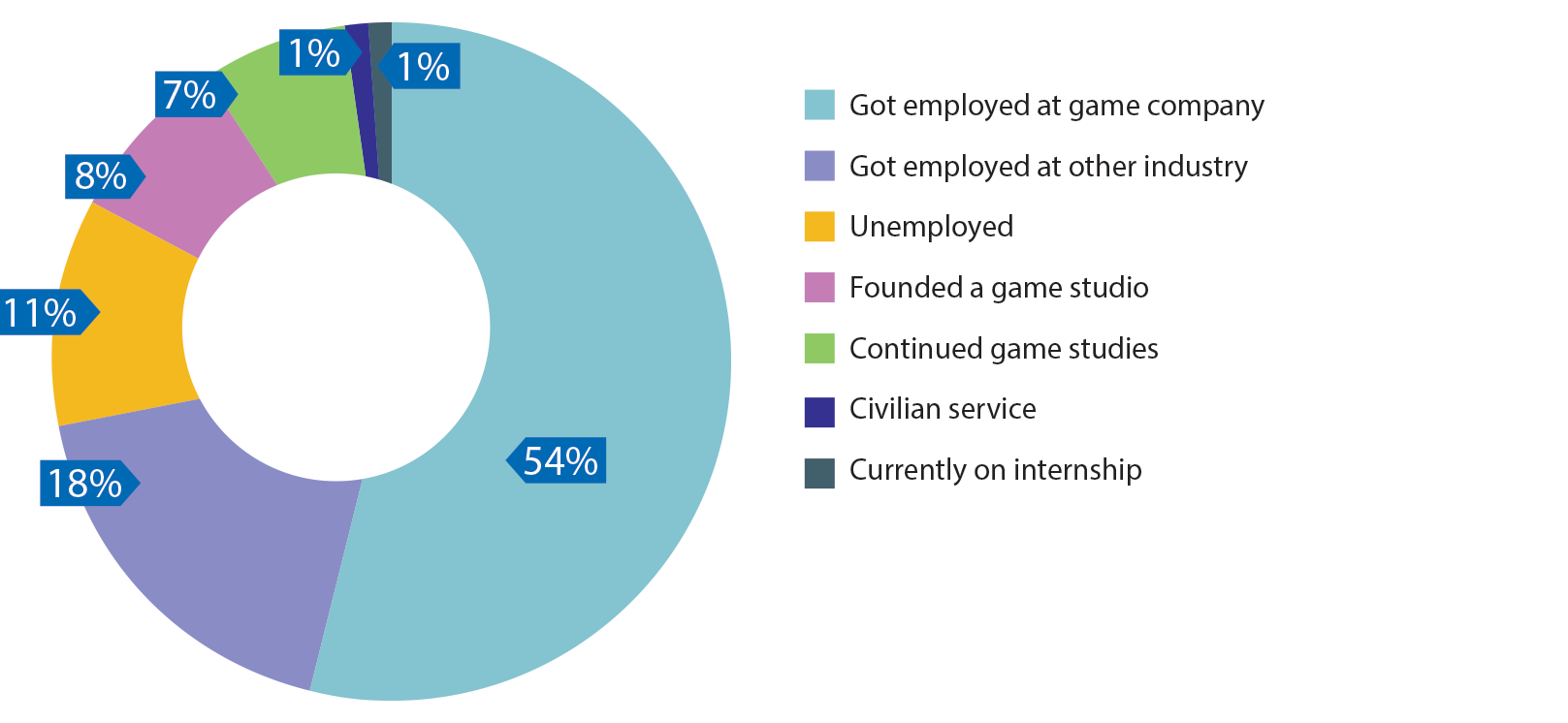 To find out the employment situation of students graduated from Finnish Game Education, Neogames Finland has started investigation. The study is written in Finnish and can be downloaded from here.  The English abstract of the study can be found here.
Check also "How do I enhance my skills and get employed" flowchart by clicking the image: