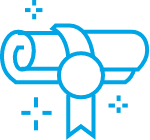 The Finnish game industry employs more people every year. Companies are looking for new employees from Finland and abroad. Neogames collects data on game companies' employment rates and the kind of skills they are looking for.
The Finnish game companies are constantly looking for new talent. New employees are hired from educational institutions, but also directly from the job market. Open positions at Finnish Game Industry are posted also in Play Finland group. In addition, these jobs are listed on our Weekly News.
These flow charts aim to answer two of the most common questions we get asked. The flow charts are meant to provide an overview of how the game industry functions and what kinds of actors operate in it. Click images to view charts at full size.
Other useful links are: