Best Practices for Young Start-ups to Rise Private Investments: A Case Study for the City of Helsinki
During last 5-10 years, Finnish game companies have been very successful in attracting private investment to their businesses. The Finnish game industry has a reputation as a good investment target and inside the Finnish game industry ecosystem there is a lot of tacit knowledge on how to attract investments. However, knowledge on raising investment has not so far been shared systematically from one company to another. Since the game industry is a unique investment environment, general investment guides1 rarely offer all the required industry-specific information.
The primary purpose of this study is to equip you, as a founder of a game industry start-up company, with necessary basic background information about investment processes and investor requirements and best practices for raising private funding. This is not a guidance document for game development. This study is commissioned by city of Helsinki and conducted by Neogames Finland. Download the study here.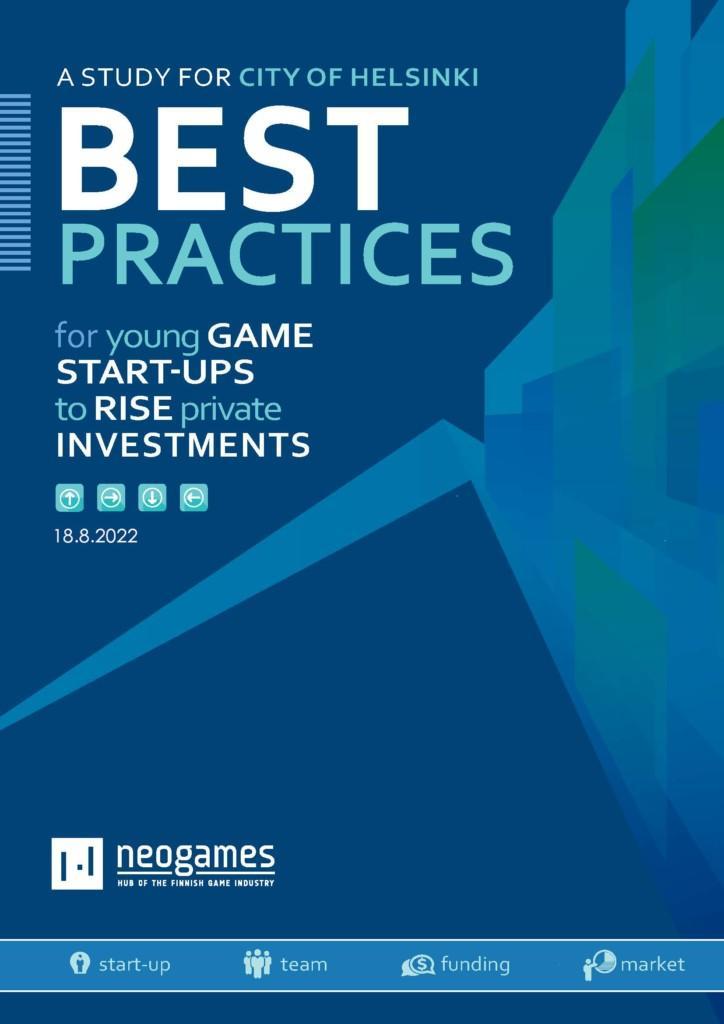 See also the flowchart here.