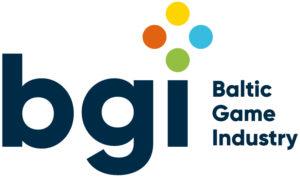 Our project "Baltic Game Industry" (BGI) ended on November 2020.
BGI aimed towards boosting the game industry in the Baltic Sea region (BSR), granting worldwide competitiveness and increasing the overall capacity for innovation. The map of European games industry reveals some clear hotspots of high game development activities in BSR. There is a major opportunity for regional businesses, innovation intermediaries and public authorities to learn from each other's experiences, successful approaches and examples by getting connected, reaching a critical mass of competitive game business and, in the long run, establish an excellent reputation of what henceforth will be known as the 'Baltic Sea Game Axis'.
The main project result is a step forward to sustainable economic growth in the game industry, making the BSR a competitive game hotspot, with mutual understanding between innovation intermediaries and game companies, adequately skilled workforce, empowered innovation actors and supportive framework conditions for game start-up & SMEs.
Specific results comprise:
Improved framework conditions for the game industry in the BSR

Strengthened expertise at the public authorities (as well as at the agencies that manage funding programmes, chambers and other business support structures etc.)
Adapted business development strategies in the region, improved promotion programmes that better fit for the needs of a game start-up, widened information sources for them
Improvements in regulations to better meet needs of game start-ups

Increased institutional capacities of support structures – business development and incubation

Increased institutional capacities of support structures – incubation, business development
Strengthened structures, organisation and know-how of incubators & coaching services
Fostered cooperation among incubators (in a country and across BSR) for use of synergies

Increased business opportunities for and business power of the game industry

Strengthened capacities of game SMEs and game start-ups
Widened business opportunities for the game industry
The lead partner of the project is BGZ.
For more information, please visit: http://www.baltic-games.eu/
Outputs produced by Baltic Game Industry project